---
Be a part of us.
We're fixing the internet's apps showcase problem. So we have to find the right humans to make that happen. If that's you, awesome. Come join us on this increidible and long journey.
Upload Resume
---
Taking business online globally.
At scriptfeeds, we works with the best in business which require best in development. We do hire freelancers and developer periodically. Check back and let us know if we can work with you.
New York, United States
San Francisco, United States
Chicago, United States
New Delhi, India
Lima, Peru
Milan, Italy
London, United Kingdom
Amsterdam, Netherlands
Paris, France
Sidney, Australia
---
Currently hiring for.
---
Software Developer

Can code/develop Java Based softwares

Varanasi, UP, India

Graphic Designer

Can create HQ graphics, UX/UI as per requirement.

Delhi, India

Offline Marketing Expert

Can Promote business via offline marketing

Varanasi, UP, India
---
Share your Details.
---
Locations

DELHI | UTTAR PRADESH | LONDON

Phone

+91-7838741037

Email
---
---
---
Over 2 thousands Clients love Scriptfeeds.
At Scriptfeeds, we always thrive to build something exicting and out of the box concept. People accross globe trust scriptfeeds for quality, commitment and development quality. Checkout our reviews on different social network.
---
---
Let's get started.
Fill the form to get quote for your next project. Response time within 24 hours
Let us know a bit about your coming project so that we can share some designs.
Please mention your correct Phone number and Email so that we can get back to you on time.
If something specific or urgent, You can Ping us on whatsapp by clicking on whatsapp icon below.
---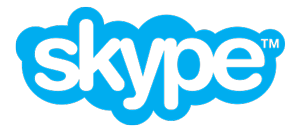 ---