Handcrafted with thought in Banaras
We're Scriptfeeds, an outstanding reputation and excellence in online/offline graphic designer and Developers. We Serve People across the globe by providing them designs to achieve their goal. We can help you to build your startup more attractive and customer engaging by marketing, development and business services. Let us know if can help you to solve your Graphic Problems, from Vistings cards to website for your business, we are one stop solution for your business.
Started with a Name
We Started as a 2 People in Development field. Focusing more on Quality and Commitment
Quality and Commintment bring results
We registered as a GST Business. Our hardwork brings results which helped us to increase from 2 to 8.
Defining Class of Development
Now we area team of 13 people which deliver quality in terms of development, design and Marketing
At scriptfeeds, we dont just deliver project but also customer satisfaction. We always prefer to work as extra mile for the customer and it not exception but its our way to make customers go wahooo...
Abhishek Aby
Founder & CEO
---
Over 2 thousands Clients love Scriptfeeds.
At Scriptfeeds, we always thrive to build something exicting and out of the box concept. People accross globe trust scriptfeeds for quality, commitment and development quality. Checkout our reviews on different social network.
---
---
Let's get started.
Fill the form to get quote for your next project. Response time within 24 hours
Let us know a bit about your coming project so that we can share some designs.
Please mention your correct Phone number and Email so that we can get back to you on time.
If something specific or urgent, You can Ping us on whatsapp by clicking on whatsapp icon below.
---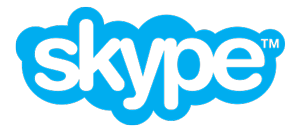 ---